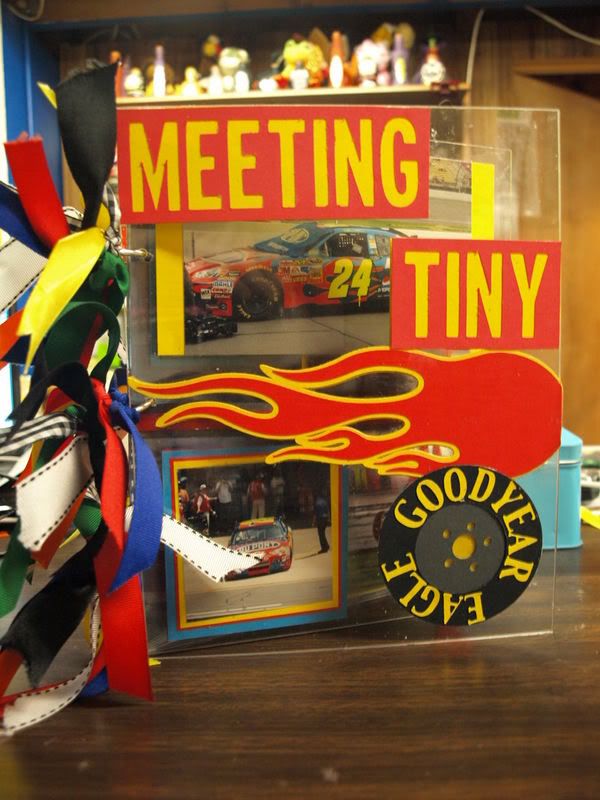 Well I actually scrapped not long ago. This album was done for Christopher's birthday. It is made from clear acrylic sheets from Lowes.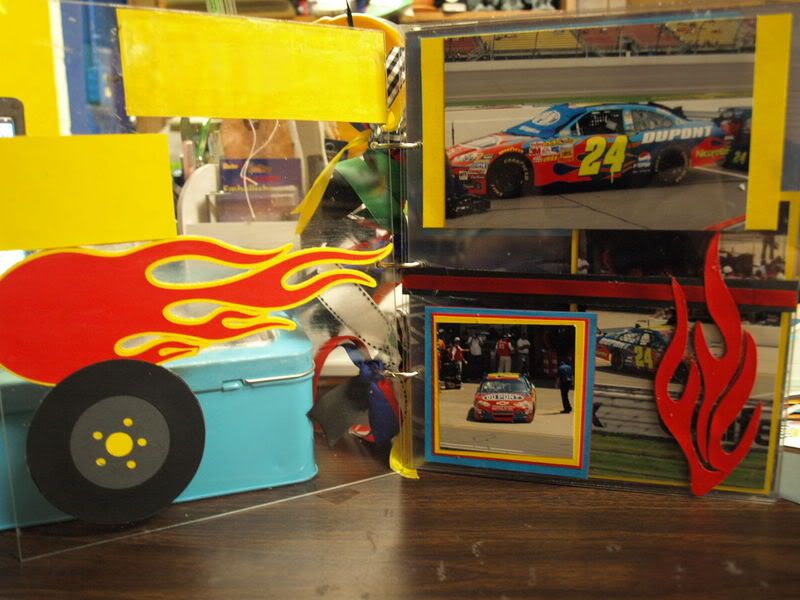 In case you don't know, Tiny is a person Chris met at Michigan International Speedway this summer. He works for the #24 Dupont Over the wall crew. He carries the front Tires.
These are the pages to the b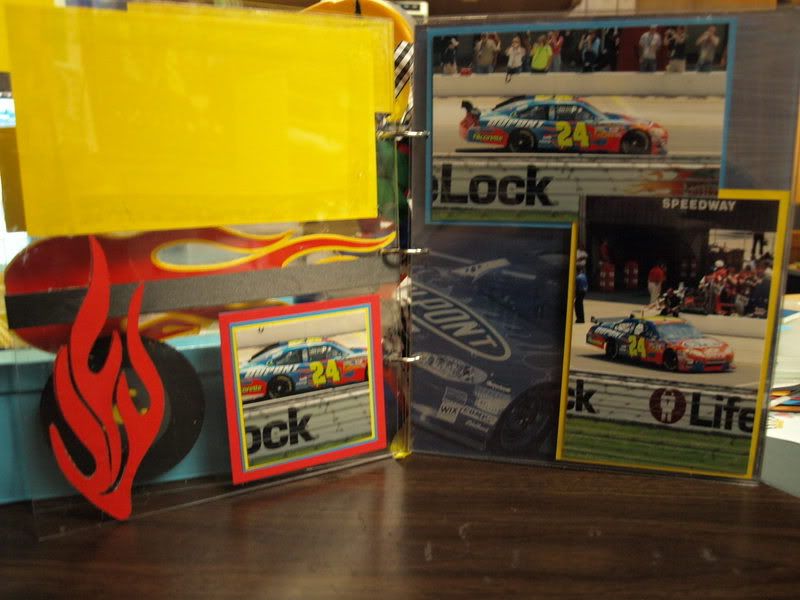 ook. It was quite a challenge since you can see through the pages. So you have to be really carefull what you put on pages since you have to cover up the back side on the next page.